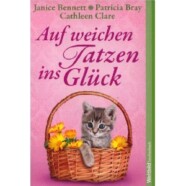 Holy Foreign Sales, Batgirl!
While looking up info for the new website, I came across a new German edition of Bewitching Kittens, the Halloween-themed Regency that contains my novella Charlotte's Kitten. (Side note: yes, Halloween and Regency England, I was as skeptical as you are when I was given the assignment.)
The English edition of the novella quickly earned out, and though Zebra didn't go back to press, they did sell German language rights. And the German language edition sold well. And kept selling. And they reissued it with new covers, and those editions kept selling. By my count they are on their fourth cover.
See all four covers.