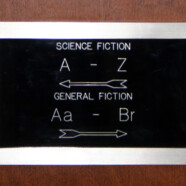 I'm very pleased to announce that I'll be a guest instructor at next year's Odyssey Writing Workshop, held in Manchester, New Hampshire. I really enjoyed my first time as a lecturer in 2009, and was excited when they invited me to return for next year.
The 2013 workshop runs from June 10th through July 19th. Early applications are due January 31st, 2013, and regular applications are due April 8th, 2013. Lecturers include Nancy Holder (writer-in-residence), Holly Black, Patricia Bray, Adam-Troy Castro, Jack Ketchum and Sheila Williams.
Fun fact– during my first stint as a guest lecturer at Odyssey, I explained to the students that I was a novel writer, and had no recent experience with short stories. I've since gone on to publish a short story and co-edit two fantasy anthologies, so I'll have a new skillset to bring to the table.